African Hunting Safaris
Welcome to the ultimate South African Hunting Safari Experience… Up Close and Personal
The Nduna family and their very friendly staff are delighted to welcome you to Nduna Hunting Safaris, a top hunting Safari destination in South Africa. We give you a truly amazing hunting experience like no other. Our prestige hunting Outfit provides professional service and experienced guides who are passionate about hunting. Your greatest African Hunting Adventure awaits you!
As a contracted hunting outfitter in South Africa, we hunt with all required licenses and permits.
Our hunting is conducted in a safe, responsible, ethical and sustainable manner. We support the conservation and ecologically sustainable development and use of natural resources for the benefit of current and future generations, through the promotion of legal and ethical hunting.
We offer various Hunting Packages, Trophy Packages, Bow hunting, Wing-shooting as well as custom hunting packages upon request. In addition to this we offer fabulous food, luxury accommodation as well as additional activities both on and off the estate.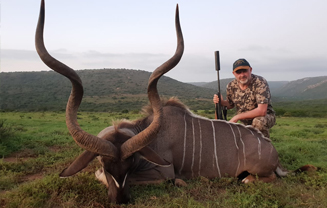 We cater for both rifle and bow hunting. A member of the Professional Hunters Association of South Africa, Willem de Villiers is a registered Professional Hunter and Outfitter.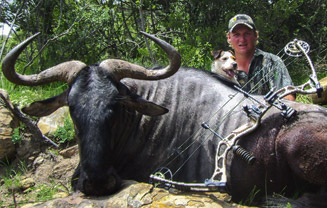 The usual duration of a hunting safari is 7-10 days but can be more or less, according to the client's preference and the number and species of animals hunted.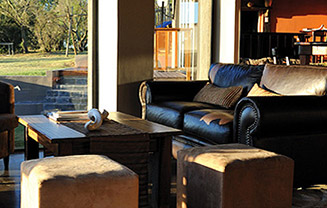 We offer our guests luxury accommodation, in beautiful surroundings in the magical African bush-veld. Guest rooms are styled with elegance and comfort…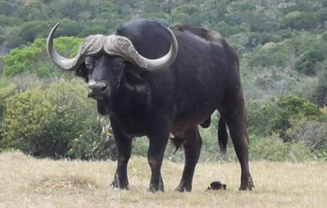 Of all game animals in Africa, none seem to capture the attention of the big game hunter quite like the Big Five. Big Five refers to the hunting of elephant, rhinoceros , Cape buffalo, lion, and leopard (among others)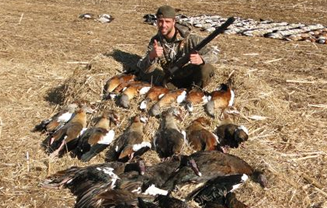 South Africa has a great diversity to offer the bird hunter. Bird hunts can be arranged as part of a plains game safari where a morning or afternoon will be taken to experience the bird hunting on offer. At Nduna we have variety of geese and ducks…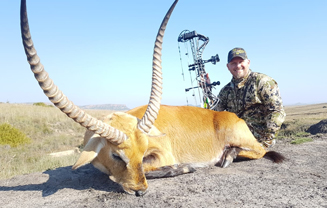 Bow hunting is a mixture of blinds and walk and stalk hunting. Many clients enjoy the challenge of walking and stalking African game. This method requires a lot of patience and skill and can be quite demanding…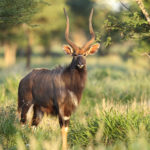 Phenomenal Outfitter
Willem is a phenomenal outfitter with tremendous quality and variety. The food, quality of game, quantity of game and accommodations were all superb.
David, USA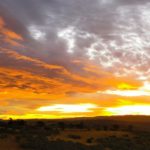 A very professional outfitter
I found Nduna a very professional outfitter and the PHs very helpful and knowledgeable. The atmosphere there was always friendly and the food outstanding.
Paul, UK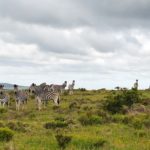 Most Memorable Hunt
I have hunted with Nduna Hunting Safaris numerous times over the last 10 years. The effort and care taken by all the staff to ensure the hunt is memorable is incredible. The most memorable was the hunt when I took my 14 year old grandson, the effort that Willem made to ensure he had a great time was a pleasure to watch.
Roger, UK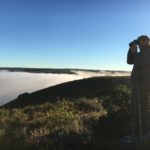 Most exciting and adrenaline pumping hunts
The Nduna Staff literally go out of their way to make your hunt the most exciting and adrenaline pumping hunts you will ever have. Their attention to detail is outstanding. The accommodation is that of a 5 star hotel settled in the middle of what I can only describe as pure beauty, surrounded by the wildlife of Africa right at your very door. The quality of trophy's is absolutely outstanding. Nduna's management of the wildlife shows in their quality of true giants year after year, If you want the hunt of a lifetime with the best guys around, Nduna hunting safaris should be your next hunt of a lifetime.
John, Ireland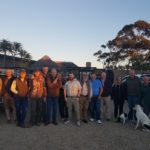 Above and beyond my expectations
Willem did a great job from start to finish. He went above and beyond my expectations and this was my seventh Safari. I've hunted with some of the best in South Africa, Zimbabwe and Tanzania, Willem is one of the top PHs anywhere. He listened to my desires and arranged the hunt to exceed my wildest expectations. He communicated well and we had a great hunt.
Monty, USA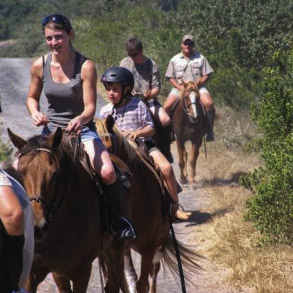 Other Activities
Non-hunting members of the party can be entertained with a guided tour on a game viewing vehicle, quad bike or walking trail. Many other activities are available locally and we will be pleased to organise these activities for you. Horse riding on the beach, sea or river fishing, canoeing, health and beauty spa, cheetah breeding program visit, big five viewing safari, Addo Elephant Park and shopping trip to Port Elizabeth to name but a few.
The call of the wild. The breath taking sunsets, each one as perfect as, yet different from the previous one. Time will seem to stand still as you absorb and appreciate the special part of the world that is Nduna. We value your visit and not only do we offer our clients an incredible Nduna experience, we also deliver as promised.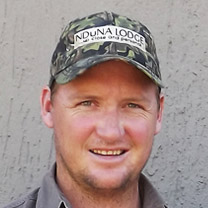 Willem De Villiers
Willem is the owner of Nduna Hunting Safaris and is a well-respected Professional Hunter and Outfitter in South Africa.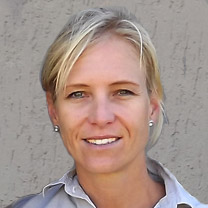 Tarryn De Villiers
Tarryn holds a Diploma in Hospitality Management and coordinates the marketing and administration for the company.