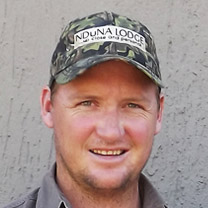 Willem De Villiers
Willem is the owner of Nduna Hunting Safaris and also our resident Professional Hunter. Having grown up on a family farm in the Eastern Cape, he was introduced to hunting at an early age by his father and grandfather.
Willem has more than eighteen years Professional Hunting experience as well as 10 years being a Hunting Outfitter. He has hunted across South Africa and Zimbabwe and his passion for hunting is exemplified by his quiet and competent dedication to client satisfaction and to making the client's African hunting dream come true. A keen bow hunter, Willem has taken twenty seven species with his bow.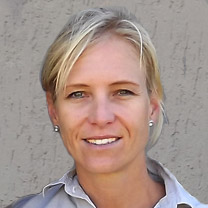 Tarryn De Villiers
Tarryn holds a Diploma in Hospitality Management and has eighteen years' experience in the hospitality industry. She is a most gracious host and always ensures the smooth running of all operations and arrangements pertaining to our guests' hunting safaris in South Africa. Her cheerful and caring personality eminently qualifies her for the role of looking after our clients and their families.